AIT FRANCE, YOUR CHOMATOGRAPHY SPECIALIST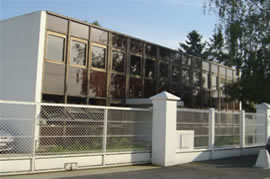 Since 1991, AIT France has been an acknowledge chromatography specialist .
Our legal and financial independence and our long experience have made us develop our wide range of safety caps : the Smart Caps' range for more than 10 years, thus ranking us as one of the European leaders in this field, thanks to a french production with 1000 m² of workshop.
Our team is inspired by the will to offer to its clients a flexible and an efficient service with competitive priced products.
AIT France is very attentive to your needs.
Being an authentic manufacturer, we are ready to help you with particular requests and equipment installation in your laboratories, even for one single item without any further cost.
AIT France'll always strive to earn your confidence.
Should you want to distribute our products ? Please, contact us, OEM manufacturing is possible.
Pascal AZNAR